'I wish' .... I could come home to this
________ bedroom every night!
I love these two because of the VIEW!!! *Sigh* Maybe if I lived in paradise, I'd get tired of it, but I doubt it. I love the uncluttered decor in both of these rooms-- not too much furniture or stuff. The one above is a little more plantation and the one below a bit more tropical. Hard to choose just one-- I love them both.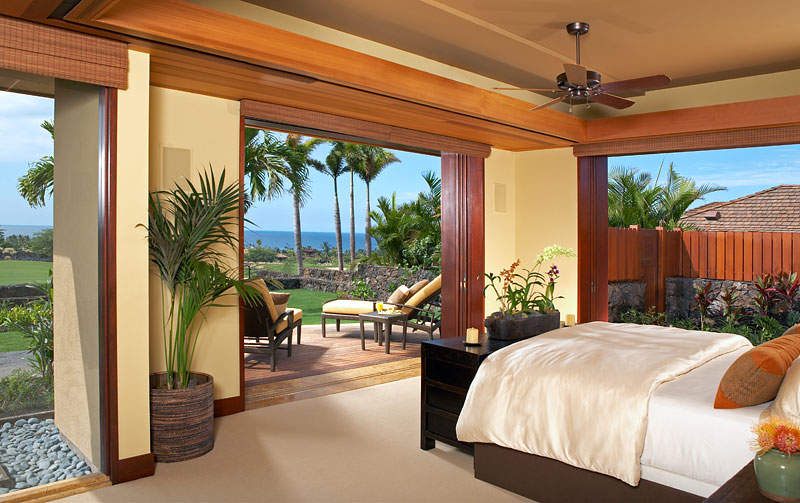 Oh, and this would be my closet...