Hallelujah, the week is almost over! And what a week it has been. Monday began my absolute favorite tennis tournament of the year-- WIMBLEDON!!
So far, my man Andy Roddick has been playing great. After last year's excruciating defeat to Roger Federer in the final, I'm hopeful that he can finally pull of a win. Especially since Roger has been looking so beatable this year.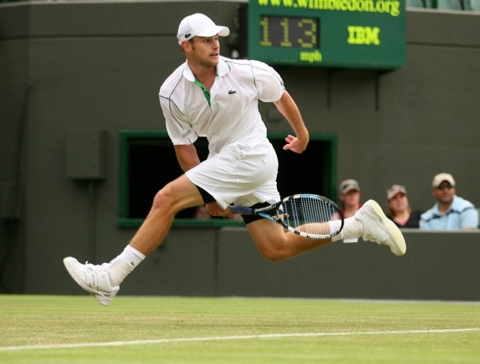 Wednesday and Thursday saw just about every tennis record fall thanks to John Isner (USA) and Nicolas Mahut (France) with their MARATHON match. Isner finally won the final set 70-68 on his fifth match point.
I felt so bad for Mahut after playing for sooooo long and losing. Someone obviously had to, but what an effort. He was so gracious after the match as well.
Wimbledon has been so great that I almost forgot about the World Cup! Holy cow, what a match against Algeria this week. It was so stressful-- the thousands of shots that bounced off the goal post or went over the crossbar. Then, Landon Donovan comes through in stoppage time (overtime-ish, for you non-soccer people) with an incredible goal set up by Tim Howard's long throw. INCREDIBLE.
My own week has been rather boring-- lots of work, a super-long orchestra rehearsal for our church's patriotic musical this weekend, and trying to deal with my new contacts. All in all, it's been a pretty great week, but I'm looking forward to this weekend and going tubing! I've never been, but I'm pretty excited. Hope you all had a great week too!