Since I got back so late from the beach last night, I missed The Bachelorette. But no worries, Hulu came to my rescue as it so often does. Given the crazy week that Ali and the guys had, I can think of no better theme for this weeks Top 2 Tuesday!
Top Winner of the Week-- Frank! I love Frank. He's goofy, funny, and doesn't take himself too seriously. Plus, he's been to Paris! I like a guy with goals and ambition, and Frank definitely has that. He doesn't seem like the kind of guy to fall into a routine and a rut. Oh, and I love the glasses!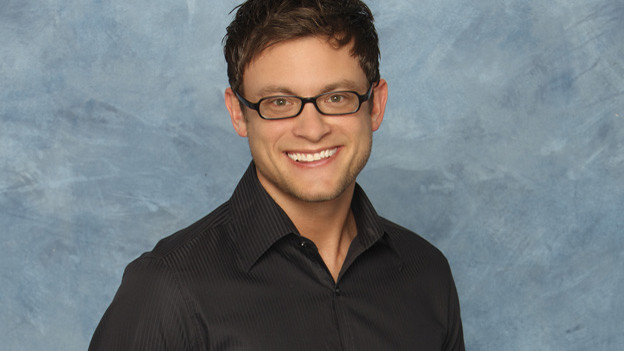 Top Loser of the Week-- Craig. Oh, Craig... What a total jerk. First, the way he treated the other guys in the house (not just Jonathan, "The Weatherman," who is so whiny and annoying) was nothing short of completely rude and utterly disrespectful. I'm all for guys having fun with each other, but come on-- picking on the weaker guy is just flat mean. He's nothing more than a bully who should've grown out of that in middle school. Plus, the way he treated and spoke to Ali was ridiculous. So glad she kicked him to the curb. The fact that she saw through all the bull this week and eliminated the drama made me start to like her a bit.