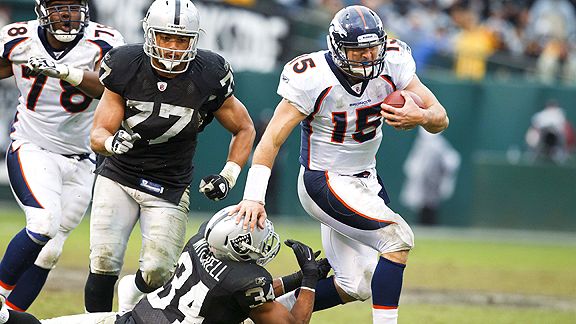 Tim made his first start yesterday against the Raiders due to Kyle Orton being injured (and Brady Quinn being inferior).
He ran for a 40 yard touchdown on 3rd and 24 and threw for a 33 yard touchdown in the Broncos' loss. A pretty good start for Tebow. The Broncos were in it until the 4th quarter, when they fell apart a little bit.
Hopefully he can help pick up a team that hasn't won since mid-November for their last two games. I hear there's a pretty good chance he'll be starting again. :)
UPDATE--
It's official.
He'll be starting next Sunday!