Woohoo—Bachelorette time!! Ali and the guys travel to Istanbul, Turkey this week, which is pretty cool. Don't know how romantic it is, but it's definitely a unique location (and infinitely better than Whistler, Canada and Reykjavik, Iceland).
Before we can even get to the first date, Chris Harrison shows up to (kind of) deliver some bad news to Ali—he actually lets Jessie (from last season of the Bachelor) deliver the news. After a million rings on the phone, she says that Justin has… A GIRLFRIEND. What??? Who among us saw this coming? Oh yeah—everyone. He's been a jerk since the beginning. Of course he has a girlfriend. Oh, not only does he have a girlfriend, but he has TWO!!


Ali makes the most astute observation of the night-- "Everything he said was basically a lie." Well, duh. Ali proceeds to confront Justin in very dramatic fashion, and he walks away. He just LEAVES! She literally chases him down a flight of stairs to try to talk. He refuses to talk on camera and even tells her "don't touch me." He is actually running away from her, climbing over shrubs, up waterfalls, and across the city.
Finally, he comes back after "time to come up with a story," according to Ali. He offers to give back his rose, but Ali says "it's a little late for that." He denies having a girlfriend, saying she's his best friend only, denies the unnamed girlfriend #2, and emphatically denies calling her while on the show. I'll give the girl credit—Ali handled Girlfriend-gate pretty well. It actually made me dislike her less.
This is what I've never understood about people—why do you lie about something that can SO EASILY be confirmed. I don't know why my clients do it, and I don't know why Justin did it here. It's so stupid. He was dumb enough to leave a girl voicemail messages who was mad at him, why wouldn't he think she might get pissed enough to spill the beans? What an idiot.


Onto the dates!
Date #1 – One on One with Ty
Ty is so cute! But, it's not long before Ali says the second most hated phrase (second only to "the Right Reasons") on the Bachelorette—"I have a surprise for him." No you don't!! You had nothing to do with the planning of this date!!! Anywayyyyy… Ali and Ty go to an ancient Turkish bath. "It's crazy to think that people have been bathing here for 300 years!" Ew.
Back at the house, Frank still has the crazy eyes. He gets the next one on one date while Roberto, Kirk, Craig and Chris get the group date.
Returning to the date, Ali makes more retarded comments—Justin ruined her trust in men and within six hours, Ty had restored it? She's ridiculous. They lather each other up and make out for a while before heading out to dinner. At dinner, Ty scares the $#!+ out of Ali when he tells her that he and his ex-wife divorced basically because she worked outside the home, and he didn't know how to handle it. Of course, he's a changed man and now can handle a woman who isn't "traditional." Ali has some concerns, but likes him enough to give him a rose.
Roberto, Kirk, Chris and Craig all stroll along the river to find Ali, which shouldn't be too difficult because "there aren't that many blond girls in Turkey." Finally, they find her on top of a castle because, really, where else would she be? Again, Ali says the soon to be #1 most hated phrase—"I have a surprise for the guys." I believe that this surprise will not be as nice as the one for Ty.
All of a sudden, this crazy bagpipe-like noise with drums can be heard coming up to where they're hanging out drinking their beers. They're going to have to LITERALLY fight for extra time with Ali. The dudes get their butts kicked by the Turkish professional wrestlers before turning on each other. Craig wins the time with Ali by hanging tough against a "pretty strong" Roberto.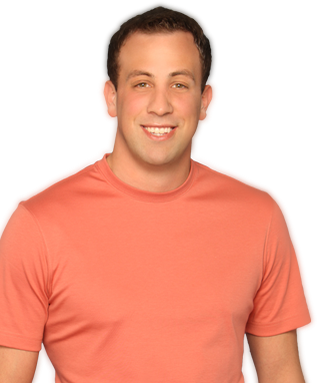 Craig finally gets some time with Ali. He's incredibly funny and sweet. But there's ZERO chemistry between them. Poor Craig.
Date #3—One on One with Frank
This date does not start off well—Ali says, "I don't know if we can get back to where we were… He continues to sort of disappoint me… It's kind of make it or break it today." No pressure or anything.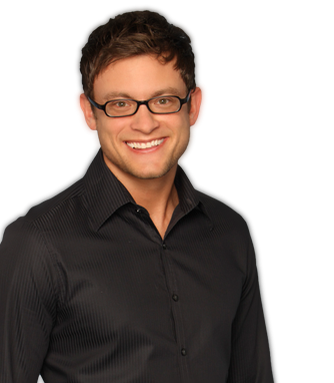 As soon as Frank gets there, though, she lights up like a Christmas tree. Thank goodness Frank is back to his funny, charming self. They go to a bazaar and buy some ridiculous items before going to a cistern for some serious talk. They have a "raw and real" chat that apparently calmed all of Ali's fears. You can tell that she REALLY likes him. And, of course, gives him a rose.
Ali has her mind made up, so she foregoes the cocktail party and heads straight to the rose ceremony. She has a connection "of some sort with all the guys except one." It doesn't take a rocket scientist to see that it is Craig. And, much to no one's surprise, Craig is the one sent packing. He's clearly upset by it, but takes it pretty well.
This leaves Roberto, Chris, Kirk, Frank, and Ty to make it to the next leg of this globe-trotting experience. Next week's stop is Lisbon, Portugal where hometown dates are on the line...