It's Wednesday afternoon, and that means that the week is more than halfway over! This week, I'm loving...
... Benefit's new skincare line is coming soon. I haven't tried anything from it yet, but I'm a big fan of Benefit products (it doesn't hurt that my brother's gf works for them). And the packaging is so cute! Yes, I am a sucker for pretty packaging and a good commercial.
... My Tar Heels beat Duke this weekend!! That means, they won the regular season conference title. It also bumped them up in the national rankings so they'll get a better seed for the NCAA tournament.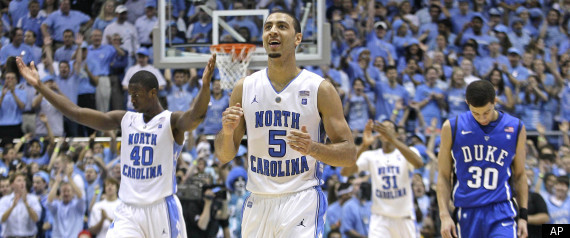 ... This dress from
Mod Cloth
that I REALLY want. It would be great for my trip to Texas!
... Jillian Michael's 30 Day Shred. I'm only on day 3, and it hurts SO MUCH. But in a good way. And yeah, I've tried to get through it before and failed. But this time I am sticking with it to the end! There are some insane success stories/photos online (just google it and you'll find them) that are totally motivating.
... The cool weather is gonna be here for a bit longer. I know some of you are dying for warm weather, but not me. I love this time of year when it's not so cold that you can't be outside but you still need a sweatshirt to be comfortable. July and its heat will be here soon enough. I'm enjoying the chill.