Holy cow, it's July. The year is halfway over! How did that happen??
JANUARY
2011 began with a
night out with Emily and April
. I always have fun with these two, but that night was particularly delightful.
January also began a new season of the Bachelor!! You can read all my thoughts on it
here
, if you so desire. It was a pretty exciting season with Crazy Eyes Michelle.
I also discovered Gladys on The Ellen Show. Check it--
I Love Jesus, But I Drink A Little
.
I set out to watch all
ten Oscar Best Picture nominees
.
FEBRUARY
In February, I managed to watch all the
remaining Oscar movies
. Loved some, hated some. (And I still believe Andrew Garfield was robbed of his Supporting Actor nomination.)
It was also the
UNC-Duke game
, aka the greatest sporting event of the year.
And my friend Rebekah and I celebrated our Christmas-time birthdays with a
weekend in Charlotte
.
MARCH
March was my
one year blogiversary
! I hit 100 followers and therefore hosted
my first giveaway
.
I also bought my
very own lawnmower
and planned my
spring vacations
to the beach and to Dallas.
March brought basketball season to a close for my boys, but they had a fantastic season.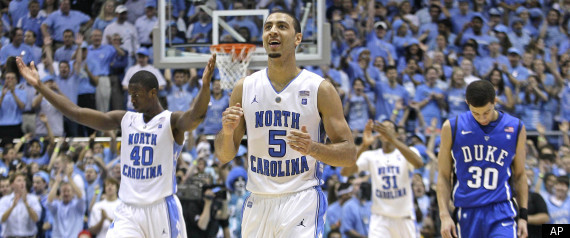 APRIL
MAY
May brought
Mother's Day
, which I spent with my mom, grandmother, and aunt.
JUNE
And that brings us to July!