Yes, ladies-- it is that time of year again!! This morning,
People
announced the 2011 Sexiest Man Alive is Bradley Cooper. And I've got to tell you, unlike last year with Ryan Reynolds, I disagree. I know lots of you will think I'm crazy, but I've never been a big Bradley Cooper fan.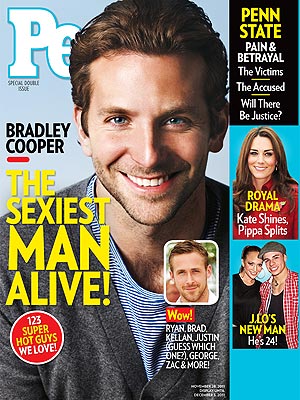 I haven't picked up the magazine yet, so I haven't seen the men they put inside. But, I'm certain that a few of my selections will be in there (even though they all should be, obviously). My list has some repeats from last year (you can check out the
2010 list here
), but some new faces too. So, without further adieu, here is
Katie's Top 10 Sexiest Men of 2011
in no particular order.
Tim Tebow
(who didn't see that one coming??)
Ryan Gosling
James Roday
Curtis Granderson
Ryan Reynolds
Adam Levine
Dule Hill
Joshua Jackson
Andrew Garfield
And of course my honey... :)