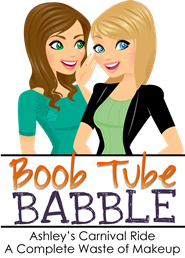 This is from last week's episode of Big Bang Theory, but I just watched it yesterday. Oh my gosh, I died laughing and had to share with y'all!
This clip is my favorite BBT moment from the whole series. (A little background... Earlier in the episode, Sheldon planned to have multiple presents ready for Penny so he could give her a present equal in value to the one she gave him. This is how it turned out.)
If you're not watching Big Bang Theory, you are missing out!