Happy New Year!! Hope you all had a wonderful New Years. I spent the evening having dinner with wonderful friends...
... and then my parents and I rang in the new year together watching The Adjustment Bureau. (I did NOT like that movie. It was too stressful and tense.)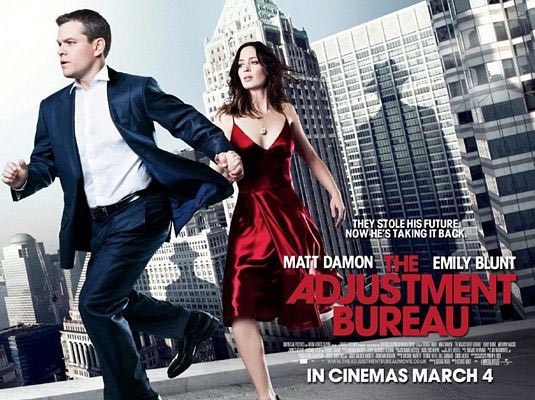 This year, I do have a few goals for myself:
1. Blog at least 3x a week-- This should be pretty attainable since I broke down and have now signed up for home internet. I love love love blogging. There were a few weeks/months this year where I slacked off or got busy, and I missed it terribly. So, this year, I'm gonna blog more.
2. Read at least 2 books a month-- My whole life, I have been a HUGE bookworm. I read multiple books a week and constantly had my nose in a book. This year, that hasn't been nearly as true, and I want to get back to that. But, I'm not gonna go crazy and say that I'll read a book a week (although that would be ideal). I think two books a month is a reasonable goal.
There are also a lot of things I want to do in this, the penultimate year of my 20s-- get back into running, pay my parents back every last penny I owe them, take a trip to New York (or Boston or DC or Chicago or...), volunteer somewhere, waste less money on unnecessary spending, and more. But, I'll see where the year takes me.
As great as 2011 was, I'm so glad 2012 is here. I have high hopes for this year, and I can't wait to see what it brings!