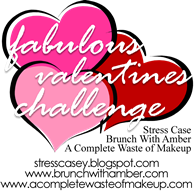 I have some AMAZING friends, and I'm so blessed to have them in my life.
These are my fave girls. These girls laugh with me, pray with me, and cry with me. I don't know how I'd survive without them.
from L to R-- April, me, Jen, Sarah, and Emily
Some more of my fave ladies, who I desperately wish lived closer! My days would be so boring without our email/text/twitter conversations. :)
Julie, me, Rachel, Lyn, Khrystal, and Monica
This is Jennifer. Outside my family, she's the person I've known the longest-- since we were three years old!
And of course there's my mom, who is my best friend in the whole world.
Love you, Mom!