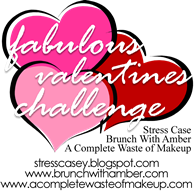 Linking up again with Neely, Amber, and Casey today for the Fabulous Valentine's Challenge! Today's topic is weddings!! There is no better website for wedding dreaming than pinterest. Here are some things I'd love for my wedding:
Color schemes...
I love all these baseball touches...
Speaking of baseball-- this is my dream venue.
But I'll settle for something gorgeous and simple like this...
Oh, and the perfect wedding shoes...
Link up with some of my fave bloggers, and share your wedding pins!