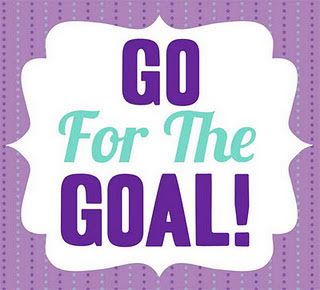 Here were my goals for February:
Read two books-- Success! Reviews here.
Cook in my crock pot at least once-- Fail.
Do something I've never done before-- Success!
Go to orchestra rehearsal three out of five weeks-- Fail. I went twice.
Blog at least 16 times-- I blogged 15, so that's close.
Buy no more than five meals per week-- I did really well on this early in the month. Then I went to Dallas, and all hell broke loose...
Spend no more than $50 on beauty products-- Success! I actually spent $0 on beauty products, which hasn't happened in a LOOOOONG time.
Save an additional $300 above my normal saving-- Well, this got spent on wedding items, which was the reason I wanted to save it. So, not technically a success, but not an abject failure either.
Work out at least 4x a week-- There was one week where I only got two, but the other three weeks were a Success!
Try at least one new workout/class-- Success!
Lose 5 lbs-- Success! I actually lost 5.2 lbs. :)
I actually did pretty well! I REALLY need to rein my eating out though. So, that's where I'm gonna focus my discipline this month.
My goals for March are basically the same with a few tweaks.
Personal
Do something I've never done before
Go to orchestra rehearsal three out of four weeks
Financial
Buy no more than five meals per week
Spend no more than $50 on beauty products
Spend $250 less than I spent in February
Health
Work out at least 4x a week
Try at least one new workout/class