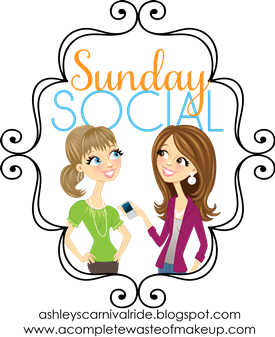 How did you come up with your blog name?
I'm horrible at naming things, so when I re-designed my blog at the beginning of the year, I asked for a bunch of suggestions. I knew I wanted to leave my name in the title because I have a hard time remembering who the authors of some blogs are that don't have their name in the title. And "Life, Love, and Pursuits of Katie" seemed pretty descriptive. So, I went with it.
What is your favorite thing about blogging?
Wow, that's hard to answer. I love so much about it. I like having a creative outlet. I like having a record of things that happen in my life that I'll be able to look back on. I love that it's made me take more pictures of things. And I love all the friends that I've made through blogging. It's crazy to imagine that just over two years ago, I didn't know any of the people that I talk to on a daily basis now.
What is one thing you have discovered because of blogging and now cant live without?
This is easy-- Donny. Oh, and my Erin Condren life planner.
Facebook or Twitter? and why?
I like them both. I know facebook gets a bad rap, but I still like it. I like the conversationality (yep, I made that word up) and of twitter. Also the fact that you can find out pretty much anything by asking on twitter. But I like the record that facebook keeps (photo albums, etc.) and the ability to go back and look at stuff.
If one celeb read your blog who would you want it to be?
Hmm... I really can't think of one that I would care to read my blog. Tim Tebow used to be a fairly large part of this blog, but he's naturally gone by the wayside. So, there really isn't one.
What is something you want people to know about your blog?
My blog is a pretty accurate reflection of me-- fun-loving, lighthearted, sarcastic, and rarely serious unless necessary.