As was so lovingly pointed out to me by my fiance (thanks, dear!), I have been an absent blogger.
It's been over two weeks since I wrote a real post. Not only have I not been writing posts, I haven't been reading them either. My reader is now out of control. I've missed it (and y'all), but the break was good. I'll catch you guys up on everything this week, but what better way to make my comeback than with Sunday Social! :)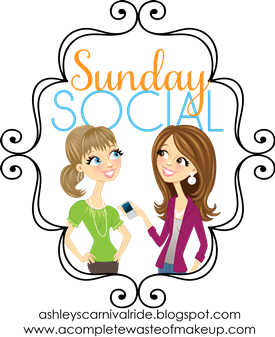 Favorite TV show of the past:
The West Wing and Friends!
Which Reality Show would you NEVER do? Survivor. Sitting in some remote place foraging for food and being eaten by bugs? No thank you. I'll take some air conditioning and electricity, please.

Which Reality Show would you LOVE to do? Anything that would get someone to my house to remodel my kitchen or back yard. Any of y'all have contacts at HGTV??