I'm a little late posting my top ten sexiest men this year. But in my defense, I was in Jamaica when the magazine came out. You'll have to forgive me.
I wish I could say I was more surprised with People's choice, but I wasn't. I don't agree with it at all, but it didn't surprise me. (Ryan Gosling was robbed.)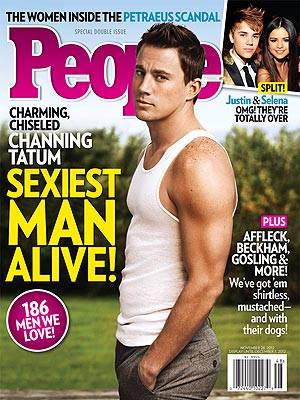 So without further adieu, here's my list this year. I tried not only to make it just a list of random hot guys but guys who actually had a contribution to 2012 in some shape or form.
Ryan Gosling
Ryan Philippe
Derek Jeter
Andy Roddick
Daniel Craig
Christian Bale
Robert Downey Jr.
Tom Hardy
Matt Czuchry
And of course, my sexy husband.
Who's on your list? Anyone else outraged like me at Channing Tatum??