I've seen this on a couple blogs recently and thought it was fun!
1. First thing you do when you wake up in the morning.
Look at the clock and pray that it's not time to get up. Then, I usually check my email on my phone and the weather to help select an appropriate outfit for the day.
2. First thing you reach for when you open the fridge.
These days, it's juice. My fave is Simply Orange with Pineapple-- this stuff is YUMMY.

3. First things you do when you go to the gym.
Scan my keycard and fill up my water bottle.

4. First thing you do you when you get home from work?
Kiss my handsome husband. :)

5. First car.
A 1995 Nissan. I got it when I was 16 and had it until I was 21. It was not the car I originally wanted, but it turned out to be a great one.

6. First car accident / traffic violation.
Oh, it didn't take long. I think the first thing was on our way to school, my brother and I were fussing with each other (which was pretty normal). I was looking at him not the road and swerved off the side of the road and hit a mailbox. Fun times.

7. First thing you wanted to be when you grew up.
Probably a teacher, but that didn't last very long.

8. First choice beverage.
Totally depends on my mood. Right now, I could go for a huge bottle of water.

9. First choice breakfast.
Pancakes with fruit.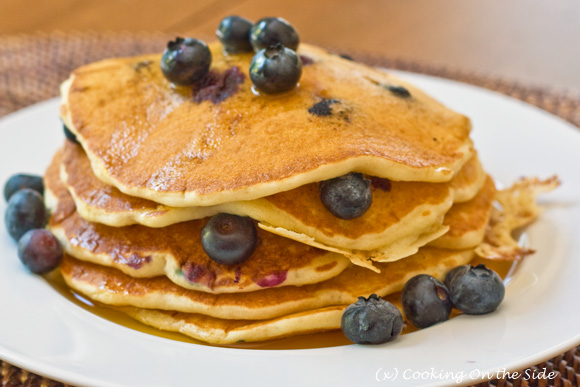 10. First choice dessert.
Cupcakes. Gigi's Cupcakes to be precise.

11. First song that comes to mind…
"Summer Lovin'"-- Seriously, I've had this song in my head for the last two days for some completely unknown reason.

12. First major purchase?
When I was in law school, I bought a super nice and expensive tv. It was the first thing that I had to make payments on.
13. First job:
Babysitting. Like every other woman my age probably.

14. First time you flew on a plane.
When I was in the 4th grade, my family went on vacation to St. Thomas, USVI. It was awesome.