Hallelujah y'all, it's Friday!! It's been a long and busy week, so I'm very much looking forward the weekend! I'm linking up today with
Steph
and
Sarah
for the first time!
HAPPIES
- We have NO plans this weekend other than to watch the Super Bowl. At home. I see a pajama and book-filled weekend in my future!
- I won another giveaway from
Jenn
!! Soon, this Texas state will be mine! (ps-- you can get your own state
here
!)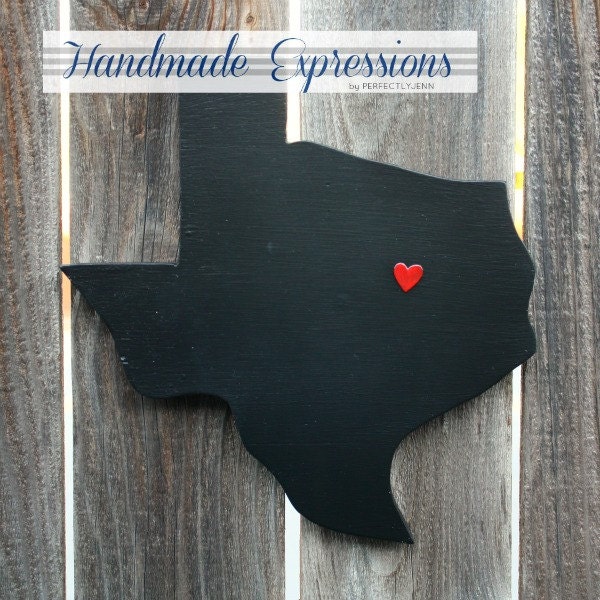 - I walked in the house on Wednesday night to find that Donny had cleaned the entire kitchen after he got off work early and before he went to class. He did the dishes, wiped down the countertops, even cleaned the stove burners! Best. Husband. Ever.
- Clean kitchen or no, he's awesome. He makes my life better and happier just by being around. :)
- I FINALLY made it to the top of the library queue for Safe Haven and picked it up this week. I have to get it read before the movie comes out!
- We're meeting with our wedding photographers tonight to pick out the photos for our wedding album and (hopefully) get the video montage they made!
- Only three more weeks until we're back in Texas for a visit!! :)
CRAPPIES
- I was a lazy bones this week and didn't get out of bed to go to the gym. 5:45 comes really early...
- I'm still missing some tax paperwork that I need to file my return. It's almost all ready-- just waiting for the last two forms... Hurry up, people-- I want my refund!
Hope y'all have a great weekend!!